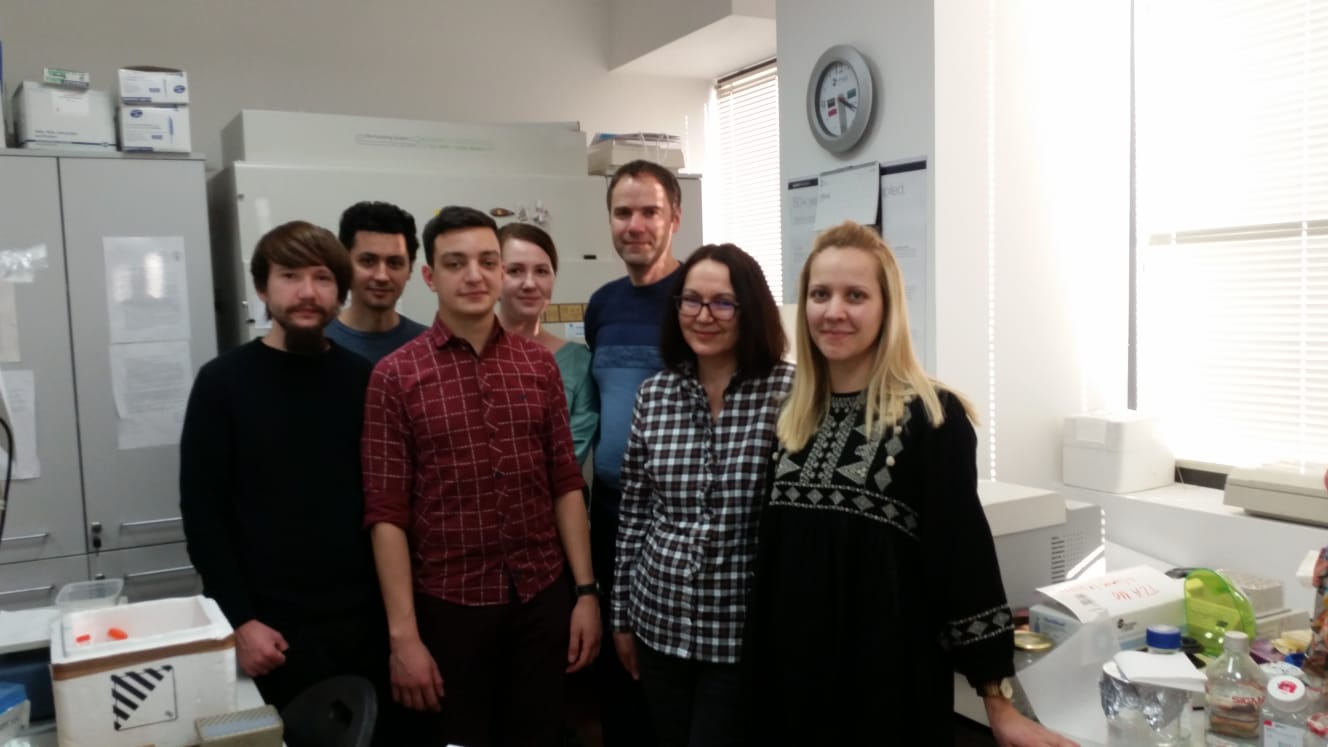 The Viral Glycoproteins group was founded in 2002 with the aim to apply the methods developed in the Institute for the study of glycoprotein folding, to a more specific but highly challenging field of molecular biology, the viral envelope packing.
Human hepatitis B and C viruses cause infections of the liver. Worldwide about 300 million people are chronically infected with either HBV or HCV. Of these patients, more than 500.000 die annually from complications of liver disease. Most of these cases occur in developing countries resulting in widespread social and economic problems, especially among the poor people. Sadly, Romania has the highest prevalence of HBV/HCV infections among the EU countries (up to 7% of the population).
Current therapies against HBV, based on replication inhibitors and immune system activators, are associated with severe side effects, resulting frequently in early discontinuation of treatment, while the HCV direct acting antivirals of novel generations are very costly and their use is limited to advanced liver disease. In addition, both viruses are prone to development of resistance to antiviral inhibitors, which reduces significantly the efficiency of treatment. Efficient anti- HBV vaccines are available on market; however, up to 10% individuals fail to develop a protective immune response and remain exposed to infection. In the case of HCV, although intensive research is undergoing, no vaccine has been developed yet and 3-4 million of new infections are expected to occur every year.
Our group is focused on i) studying the interaction between HBV/HCV and their host, the human hepatocyte and identifying novel cellular factors and pathways involved in viral assembly and trafficking that could be targeted by antiviral therapies; ii) designing new viral antigens with improved immunogenic properties; iii) producing these antigens at low costs, using complementary expression systems such as plants and insect cells; iV) developing improved assays adapted for highthroughput screening of chemical compounds with antiviral properties; v) educating and training young researchers in the molecular virology field.
Future projects wiill continue to address production of novel HBV/HCV antigens with improved immunogenic properties, in a cost-effective manner and the role of inositides in the HBV/HCV life cycles.
Identification of host factors involved in hepatitis C virus assembly and characterization of their potential role in vivo
2014
Acronym: HCVASSEMBLY
Project director: Costin-Ioan Popescu
Hepatitis C virus (HCV) is an important human pathogen that infects the liver and establishes chronic infection in the majority of cases, leading to cirrhosis and hepatocellular carcinoma over the course of many years. Despite recent progress, details of the HCV life cycle are still missing, with the HCV assembly process being particularly poorly understood.
Development of a cost effective Romania-Norway joint plant-based technology platform for production of vaccines against Human Hepatitis viruses B (HBV) and C (HCV)
2014-2017
Acronym: GREENVAC
Project director: Norica Nichita
Hepatitis B (HBV) and C viruses (HCV) are important human pathogens resulting in more than 500 million people being currently carriers. Sadly, Romania has the highest prevalence of HBV/HCV infections among the EU countries (up to 7% of the population). Chronically infected patients of HBV and HCV are at high risk to develop severe liver diseases, such as fibrosis, cirrhosis, and hepatocellular carcinoma (HCC).
Next Generation Viral Hepatitis B and C vaccine development in plants and algae using advanced biotechnological tools; ''Dezvoltare de vaccinuri de ultima generatie anti Virusurile Hepatice B si C in plante si alge, utilizand metode biotehnologice avansate''
2019-2023
Acronym: SmartVac
Project director: Norica Nichita
Members: Cristina Scurtu, Virginia Oprea, Catalin Lazar, Norica Nichita, Costin-Ioan Popescu, Mihaela-Olivia Dobrica
We aim to produce high yields of novel HBV/HCV antigens with superior immunogenic properties in plants and mammalian cells, based on innovative molecular design and establish in premiere an advanced biotechnological platform for production of best vaccine candidates antigens in algae.