Catalin Lazar, PhD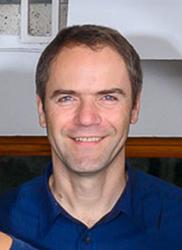 Biography
Catalin Lazar is a researcher in the Institute of Biochemistry of the Romanian Academy. Catalin is currently working in Viral Glycoproteins in the Viral Glycoproteins.
Papers
. N-Glycosylation and N-Glycan Processing in HBV Biology and Pathogenesis. Cells, 2020, 6(9).IF=5.60
. Production of Chimeric Hepatitis B Virus Surface Antigens in Mammalian Cells. Methods in Molecular Biology, Blaine Pfeifer and Andrew Hill (eds.). Springer Science., 2020, 2183(Vaccine Delivery Technology: Methods and Protocols).
. Oral administration of a chimeric Hepatitis B Virus S/preS1 antigen produced in lettuce triggers infection neutralizing antibodies in mice. Vaccine, 2018, 36(38):5789-5795.IF=3.27
. Lettuce-produced hepatitis C virus E1E2 heterodimer triggers immune responses in mice and antibody production after oral vaccination. Plant biotechnology journal, 2017, 15(12):1611-1621.
. Novel function of the endoplasmic reticulum degradation-enhancing α-mannosidase-like proteins in the human hepatitis B virus life cycle, mediated by the middle envelope protein. Cellular microbiology, 2017, 19(2).
. Characterization of the anti-HBV activity of HLP1-23, a human lactoferrin-derived peptide. Journal of medical virology, 2013, 85(5):780-8.IF=2.22
. Activation of ERAD pathway by human hepatitis B virus modulates viral and subviral particle production. PloS one, 2012, 7(3):e34169.IF=3.73
. Antiviral activity of lactoferrin against bovine viral diarrhea virus. Romanian Jornal of Biochemistry, 2005(42):21-29.
View all papers