Paula Florian, Dr.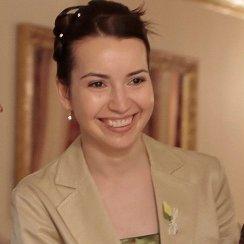 Biography
Faculty of Biochemistry
Papers
Novel Hydrogel-Advanced Modified Clay Nanocomposites as Possible Vehicles for Drug Delivery and Controlled Release., Nanomaterials (Basel, Switzerland), 7(12), 2017

Ianchis R, Ninciuleanu CM, Gifu IC, Alexandrescu E, Somoghi R, Gabor AR, Preda S, Nistor CL, Nitu S, Petcu C, Icriverzi M, Florian PE, Roseanu AM

Optimization of Recombinant Lipoic Acid Ligase Expression from Bacterial Cells(Romanian Biotechnological Letters), 2016

Paula Ecaterina Florian, Georgiana Petrareanu, Simona Maria Ruţă, Anca Roseanu

Recent advances in human viruses imaging studies., Journal of basic microbiology, 56(6), 591-607, 2016

Florian PE, Rouillé Y, Ruta S, Nichita N, Roseanu A

Cytotoxicity and intracellular fate of PLGA and chitosan-coated PLGA nanoparticles in Madin-Darby bovine kidney (MDBK) and human colorectal adenocarcinoma (Colo 205) cells., Journal of biomedical materials research. Part A, 103(11), 3599-611, 2015

Trif M, Florian PE, Roseanu A, Moisei M, Craciunescu O, Astete CE, Sabliov CM

IF=3.263

MAPLE-based method to obtain biodegradable hybrid polymeric thin films with embedded antitumoral agents., Biomedical microdevices, 16(1), 11-21, 2014

Dinca V, Florian PE, Sima LE, Rusen L, Constantinescu C, Evans RW, Dinescu M, Roseanu A

Regulation of hepatitis B virus infection by Rab5, Rab7, and the endolysosomal compartment., Journal of virology, 87(11), 6415-27, 2013

Petrareanu C, Lazar C, Macovei A, Branza-Nichita N, Florian P

IF=4.648

Characterization of the anti-HBV activity of HLP1-23, a human lactoferrin-derived peptide., Journal of medical virology, 85(5), 780-8, 2013

Florian PE, Macovei A, Lazar C, Milac AL, Sokolowska I, Darie CC, Evans RW, Roseanu A, Branza-Nichita N

IF=2.217

Endocytosis and trafficking of human lactoferrin in macrophage-like human THP-1 cells (1)., Biochemistry and cell biology = Biochimie et biologie cellulaire, 90(3), 449-55, 2012

Florian P, Macovei A, Sima L, Nichita N, Mattsby-Baltzer I, Roseanu A

IF=2.915

Liposomalization of lactoferrin enhanced its anti-tumoral effects on melanoma cells., Biometals : an international journal on the role of metal ions in biology, biochemistry, and medicine, 23(3), 485-92, 2010

Roseanu A, Florian PE, Moisei M, Sima LE, Evans RW, Trif M

Multifunctional thin films of lactoferrin for biochemical use deposited by MAPLE technique, Applied Surface Science, 255(10), 5491-5495, 2009

Constantinescu C, Palla-Papavlu A, Rotaru A, Florian P, Chelu F, Icriverzi M, Nedelcea A, Dinca V, Roseanu A. Dinescu M.
View all papers
Grants