Gabriela Chiritoiu, Ph.D.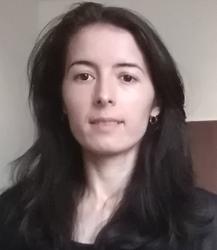 Biography
Gabriela Chiritoiu is a researcher in the Institute of Biochemistry of the Romanian Academy. Gabriela is currently working in Molecular Cell Biology in the Molecular Cell Biology.
Grants
Microfluidic assay of FGF2 therapeutic administration for bone regeneration
2017-2019
Acronym: μFGF2bone
Project director: Gabriela Chiritoiu
Musculoskeletal disorders affect 1 in 7 people and fractures alone affect 1 in 50 people annually while 10% of bone injuries fail to heal. Our present proposal aims to test for the first time the potential of fibroblast growth factor-2 (FGF2), to be administered as a stimulatory drug to enhance bone regeneration.