Dmitri Toren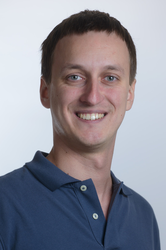 Biography
Dmitri is a bioinformatics researcher at the Institute of Biochemistry, focusing on curation for aging-related data, analysis of large screen datasets, dataset annotation and network-based analyses. He is also a Ph.D. candidate, Medical Sciences at the department of Microbiology, Immunology and Genetics, Ben-Gurion University of the Negev. PhD thesis focused on mitochondrial determinants of longevity. Dmitri's experience includes both wet-lab work and bioinformatics, with more than 8 years in aging research.
M.Sc. research project was devoted to co-regulation of polar mRNA transport and lifespan in budding yeast S. cerevisiae. He has also participated in a number of projects, all related to ageing and longevity: (1) Mitochondrial determinants of mammalian longevity; (2) Skin wound healing after surgery in mice of different age and longevity phenotype; (3) curation of longevity databases (GenAge, AnAge and MitoAge).
Along with Dmitri's research activities, he participated in several courses as a teaching assistant and lecturer, giving lectures, supervising, and assisting in practical classes for M.Sc., M.D and PhD students at the Ben-Gurion University of the Negev and at the School of Practical Engineering at Sapir College in Israel.
Grants